Kids information
Advantageous privilege
Privilege 1

Child two years or younger,
Without order of meal Gelato & drink station ・
Salad bar for free!

Privilege 2

To all the children 12 years or younger,

We present pleasant toy!
Allergy to child menu list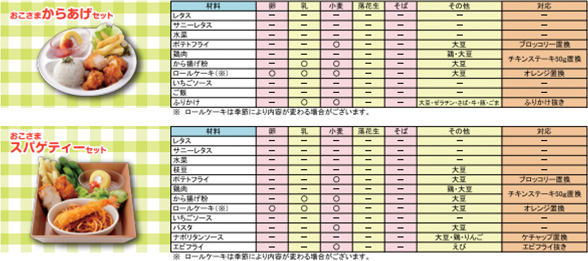 ※Image is image.
We offer "child menu allergy list" to be able to eat to family whom child is having allergy in peace to have you spend time for pleasant feast in families in BRONCO BILLY.
As there is product which we replace materials of allergen with another material and can offer, please order the staff from "correspondence" of allergy list column.

Member of kids club guidance

Privilege

1

Birthday cake & birthday photo
Present!

Privilege

2

Advantageous campaign only for member
A lot of coupons!

Privilege

3

In birth month to child
Postcard and news arrive on birthday!

Privilege

4

Every season including summer vacation and Christmas
Special event!
※Customer is responsible only for communication fee.
※Registration with smartphone of protector is necessary.
※Mail and notice of postcard of push are available. (when we choose postcard, notice of push arrives.)
※By timing of registration, postcard may not arrive.
(we print postcard in early last month of birth month. When there is not postcard at hand, we can receive service by the presentation of coupon screen.)
We sing song on birthday and take a ceremonial photograph!

Photograph which we took,
BRONCO BILLY original
Put in the photoframe
Present♪
Well! In all
Let's enroll in kids club!

※Membership benefit is limited to customer who ate.
※Present should be one for one.
※We manage personal information that I received from customer in BRONCO BILLY for the purpose of "kids club DM, mail delivery" severely and will not use for other purposes.

In addition, we may not disclose to third party except duties trust point. (except case that disclosure was demanded from by laws and ordinances).