2019.01.12
[BRONCO BILLY happy Valentine] Holding!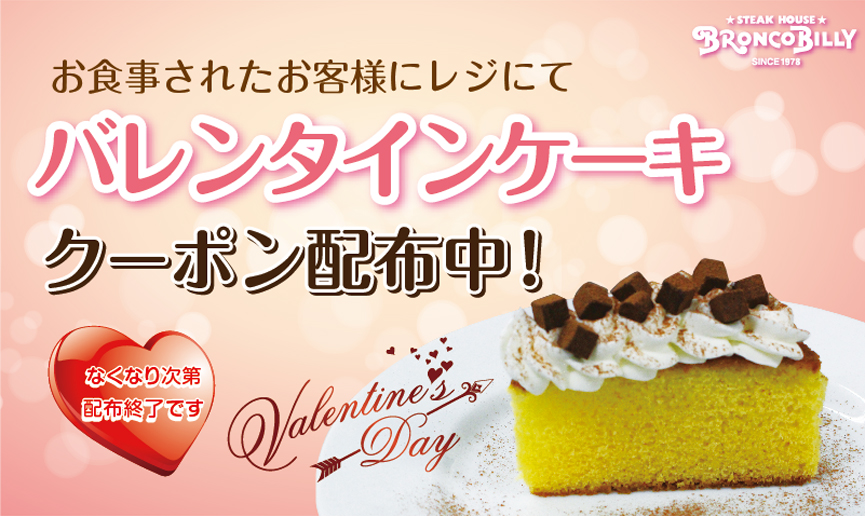 ※Photograph is image. It may be different from real product.


We distribute "Valentine cake coupon", and it is started on Saturday, January 12, 2019 by customer who ate!
Distribution of coupon becomes the end as soon as we disappear. Thank you for your understanding.
We present original Valentine cake studded with a good cream and the ganache dice to customer whom we have you hand coupon during period, and meal was ordered from!
Valentine, please enjoy a wonderful time in BRONCO BILLY.
<< instructions >>
★The use of coupon is visit on the next time.
★It is available in BRONCO BILLY all the stores.
★The use is limited to customer (the use only for dessert, snacks is excluded) who ate.
★This ticket should be one piece of use about one visit per person.
★When product is out of stock, we switch to other sweets.