2018.11.27
"2018 Bronco Christmas" Saturday, December 1 start!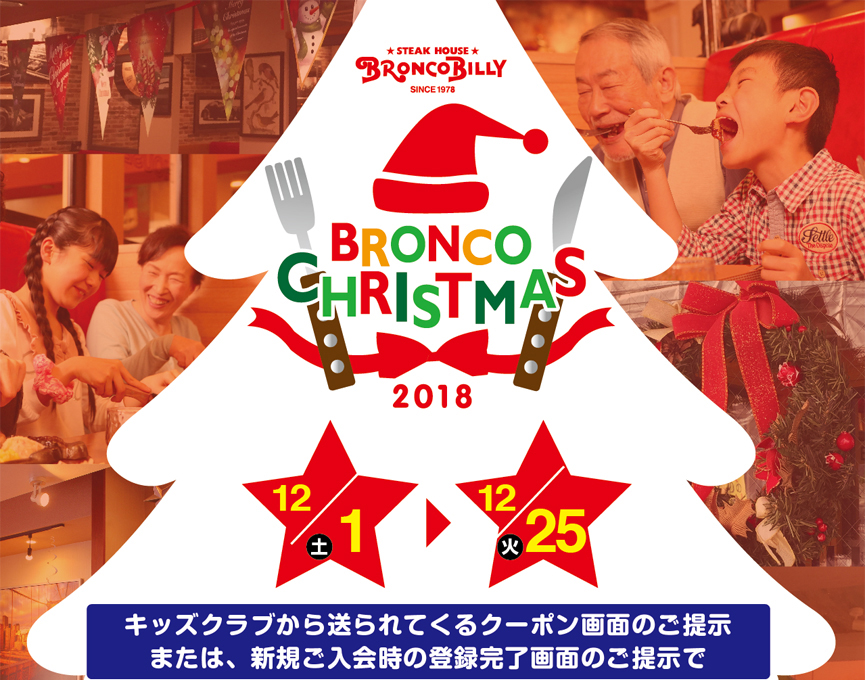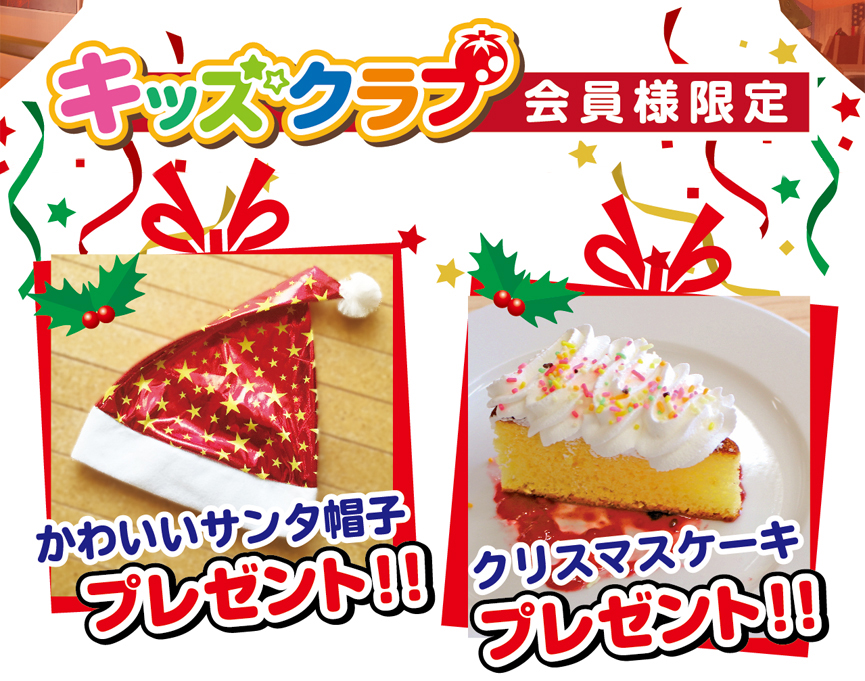 [held summary]
★Until coupon expiration date Tuesday, December 25, 2018
★Please show coupon screen or new registration completion screen to the staff at the time of order.
★Privilege is limited to customer who ate. (only dessert, snacks are excluded.)
★It is one present for child one of the members.
★This plan may be switched to cancellation without notice. Thank you for your understanding.
★Photograph is image.
★Santa hat should be finished as soon as we disappear.
★When Christmas cake is out of stock, we cope with other sweets.
★We may not carry out at some stores.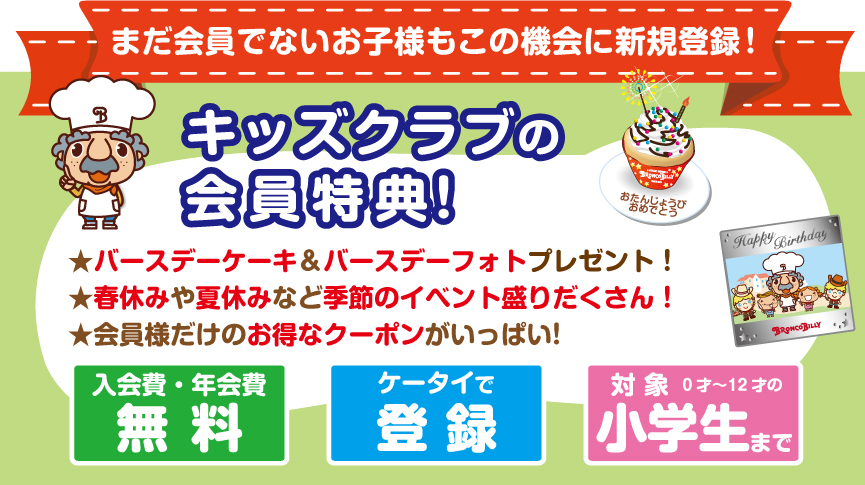 ★It is this in detail about kids club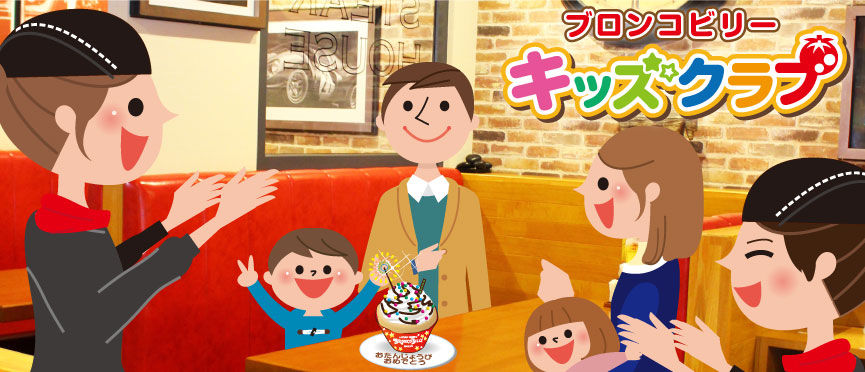 >"Let's have wonderful memory in families! susume of delightful kids club!"