2018.11.26 (Mon)
Category: Story of vegetables
Salad with full of winter vegetables comes up!
"Winter salad bar" begins on Thursday, November 29 in BRONCO BILLY.
Garland chrysanthemum, arrowhead are red and introduce side dish salad using lapis lazuli, winter seasonal ingredients including Minamichita daikon and discerning vegetables.
Please have vegetables of "season"!
"Winter salad bar ingredients" that it was kept on choosing
Salad bar ingredients of this winter when vegetables sommelier of BRONCO BILLY kept on choosing are this.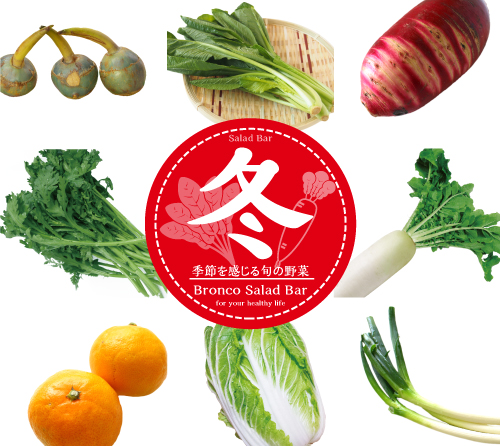 We introduce seasonally limited salad using these winter salad bar ingredients.
Lineup of this winter is this!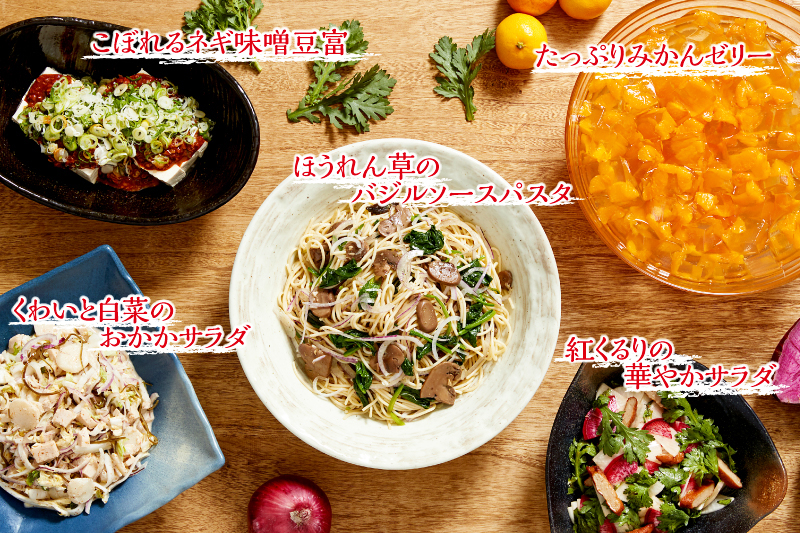 Is colorful; is red; lapis lazuli and seasonal winter vegetables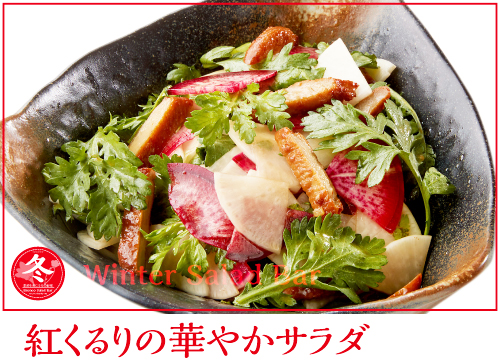 Bright red salad that it is red, and lapis lazuli gets a lot of looks. We used vegetables abundantly in seasonal winter including crunchy Minamichita daikon and garland chrysanthemum. We take as accent and add Satsumaage. We tossed in sauce of yuzu flavor and finished to light salad.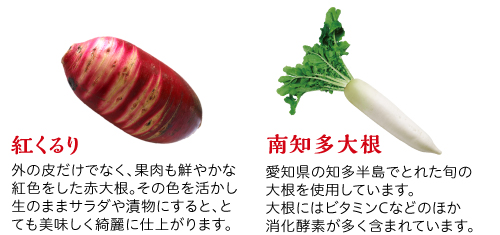 Body effect Japanese salad using seasonal arrowhead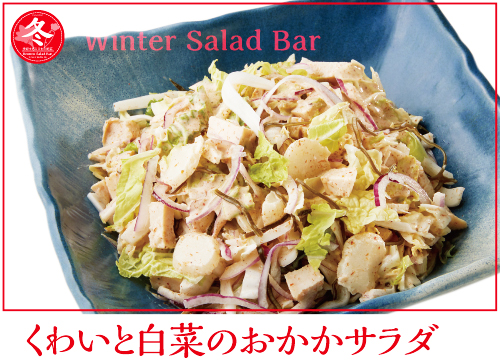 Slightly rare vegetables "arrowhead" is pleasant texture that we matched "not soggy feeling" such as potato and "crunchy feeling" such as lotus root with. With Chinese cabbage and kelp, we tossed in mayonnaise which worked of soup stock. We give profit more by adding dried bonito to sauce.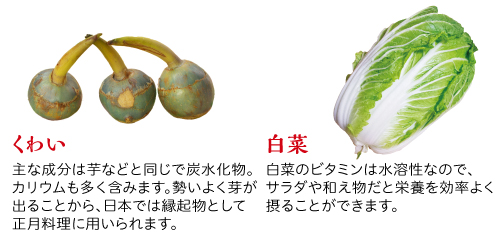 Sauce of basil flavor is refreshing!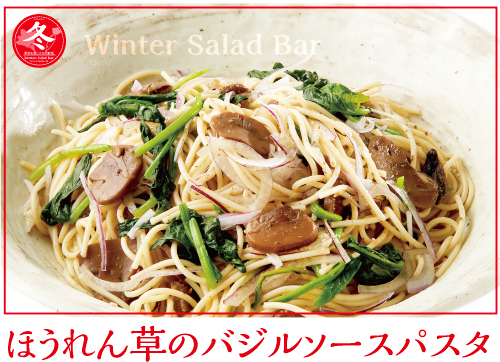 We twined original sauce of basil flavor around vegetables with pasta in winter. Flavor of refreshing basil and garlic enhances taste of spinach and mushrooms. Basil which is indispensable to Italian food is described as "King of herb" in Europe.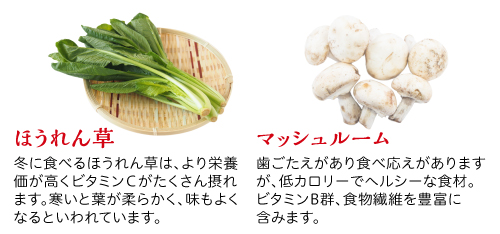 Leek miso which was clogged up with taste tightly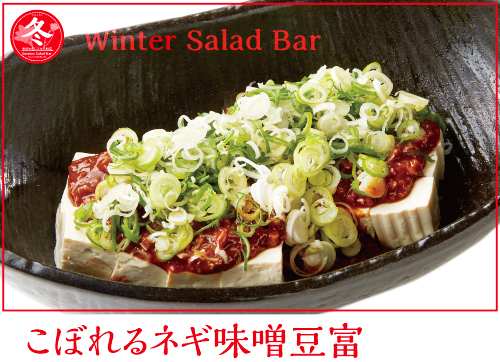 We rode original lightly-salted miso sauce on the bean wealth and put more plentiful green onion on spilling. Rather deep miso fits bean wealth that we did plainly well. It is Japanese style bean wealth salad that texture that green onion was crunchy is unbearable.

A feeling of flesh of grains mandarin orange is nice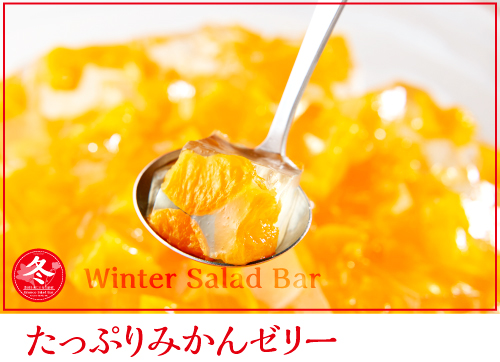 Winter fruit is mandarin orange. It is plentiful in flesh of grains mandarin orange to plump jelly! We finished to deluxe jelly which ate mandarin orange totally entirely.

In BRONCO BILLY, we offered salad which we fully used seasonal ingredients for this time. In salad bar of BRONCO BILLY, do you not enjoy winter taste with full of nutrition?
Lineup of basic salad bar checks this!

We tell even Instagram and Facebook about winter salad bar and steak, pleasant information including video of hamburg in BRONCO BILLY!


[Instagram formula account] broncobilly_official
Please post appetizing salad bar photograph in "# salad bar"♪


[Facebook official page] broncobilly.official
Wonderful photograph and video introduce various information of BRONCO BILLY.
You respond, and please get advantageous information, delicious information.